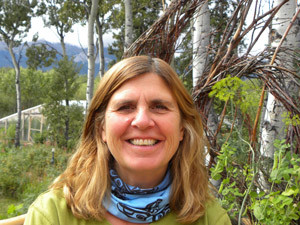 Welcome and thank you for visiting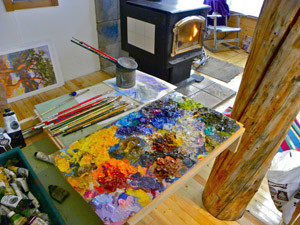 Daphne Mennell's website! Here you will find links to recent work, more about the artist, her blog page on recent insights and upcoming events as well as a number of other features.
Daphne's work covers a variety of mediums which will be touched on here, but in the last number of years she has gained more a reputation with her oil paintings as well as the large public metal sculptures that she made with the excellent journeyman welder Roger Poole.
Daphne has found encouragement and inspiration from studying the Group of Seven's work (Canadian Landscape painters) as well as the impressionist and fauvism movements all of which can be seen reflected in her paintings. When it comes to painting she likes to capture her inspiration on location first with a pencil sketch or a "plein air" painting, before heading back into the studio to develop it. Daphne believes that by doing so, what moved her will be communicated more directly with the viewer. She also enjoys movement and colour which she feels can convey some of the emotion and love of beauty when reducing three or more dimensions to two. More on other pages.
Enjoy your visit!